California Fire Prevention Organization
Helping those at-risk from wildfire and other disasters
California continues to be at severe risk from "the big one" – a significant and deadly earthquake. Each year, the threat of wildfires continues to expand. Even in relatively quiet wildfire years, the amount of dead trees and vegetation makes many areas in the state a tinderbox just waiting for a spark. Add in the typically strong rainfall that follows years of significant wildfire, and many areas become rivers and temporary lakes.
While large metro cities like Los Angeles, San Jose, and San Francisco have multiple kinds of resources available to them, many people living in smaller communities do not. The California Fire Prevention Organization has been operating for nearly a decade, offering multiple kinds of support to smaller cities (typically with a population under 100,000).
By demonstrating a commitment to a process called "Community Risk Reduction" or CRR for short, some important and life saving initiatives can be developed and shared in at-risk communities in California.
We work with fire departments and small cities – building public safety announcements, teaching students in elementary school, and conducting canvassing operations to install smoke alarms in homes that cannot afford to purchase them. Most importantly, we are working to assist communities to be better prepared against the threat of wildfire, and where appropriate, assisting with the process of becoming recognized as either an NFPA Firewise USA site or a California Fire Safe Council.

If you have questions, we'd like to hear from you! Get in touch and we'll get back to you as promptly as we can.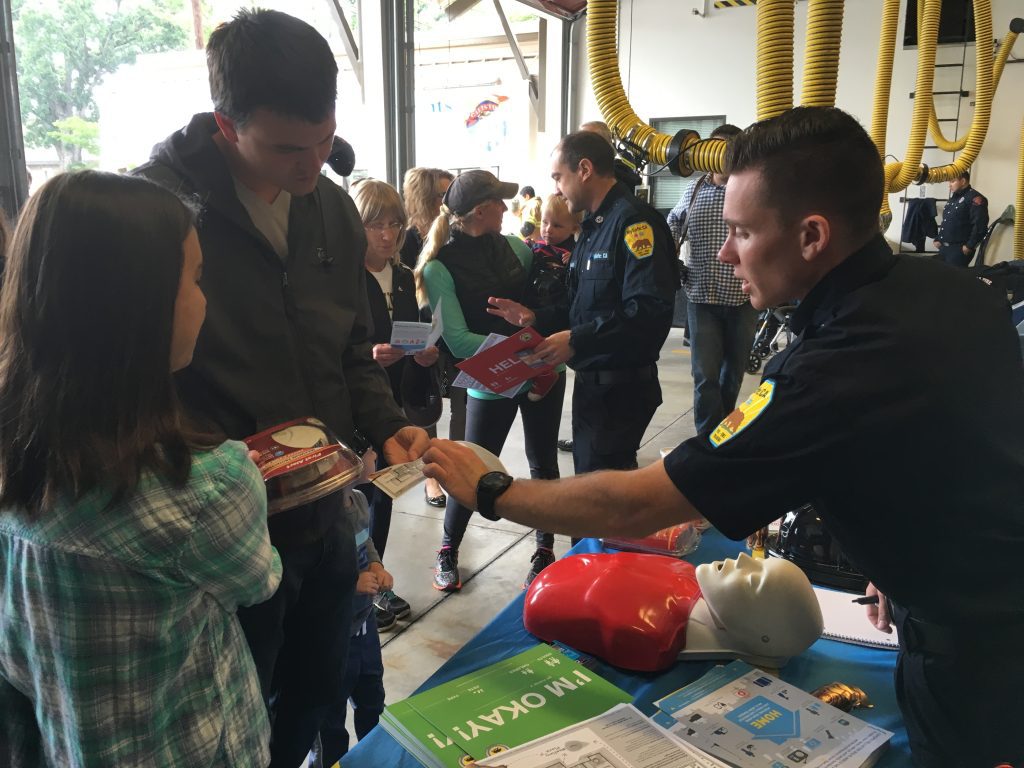 It's our mission to reduce the threat to homes, property and lives via a suite of technology, localized education, and specific threat awareness for the general public.
Hover to explore what we have to offer to our community.
Helping Us Save Lives Is Easy
We Can't Do It Without You
California Fire Prevention Organization is funded soley through grants and gifts. Every dollar helps. We exist because of people like you – thoughtful, caring, and community-minded. California is a big state, and there are a number of significant risks that affect thousands of people every day. Your gift will give us the energy to reach out and help make people's homes and communities better prepared for disaster. There's always money after a disaster – we're working to prevent the disaster in the first place. Every year there are more people to prepare, more kids to teach, and more older adults to keep safe. Help us continue our mission. Help us make California safer, more prepared and more resilient.